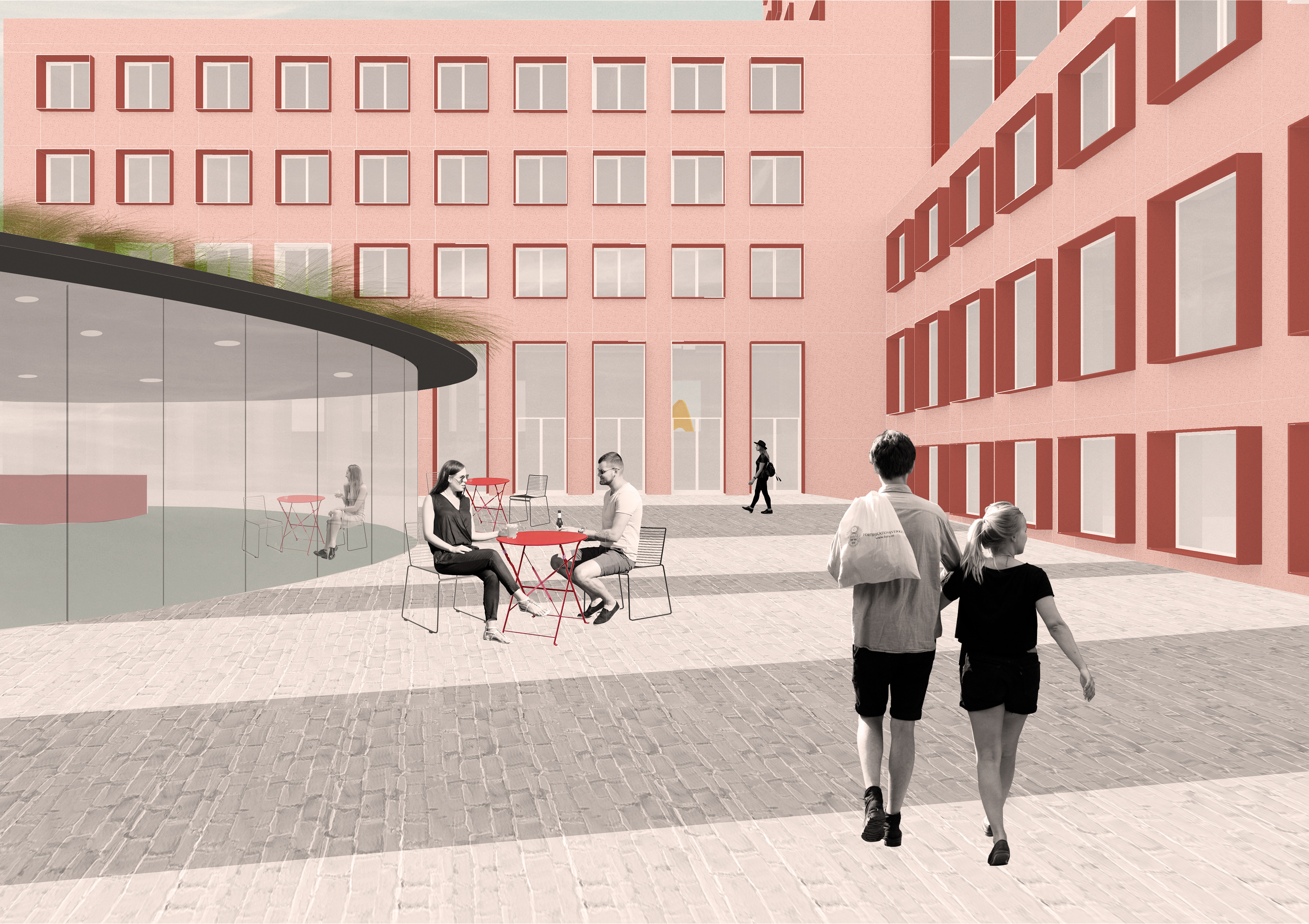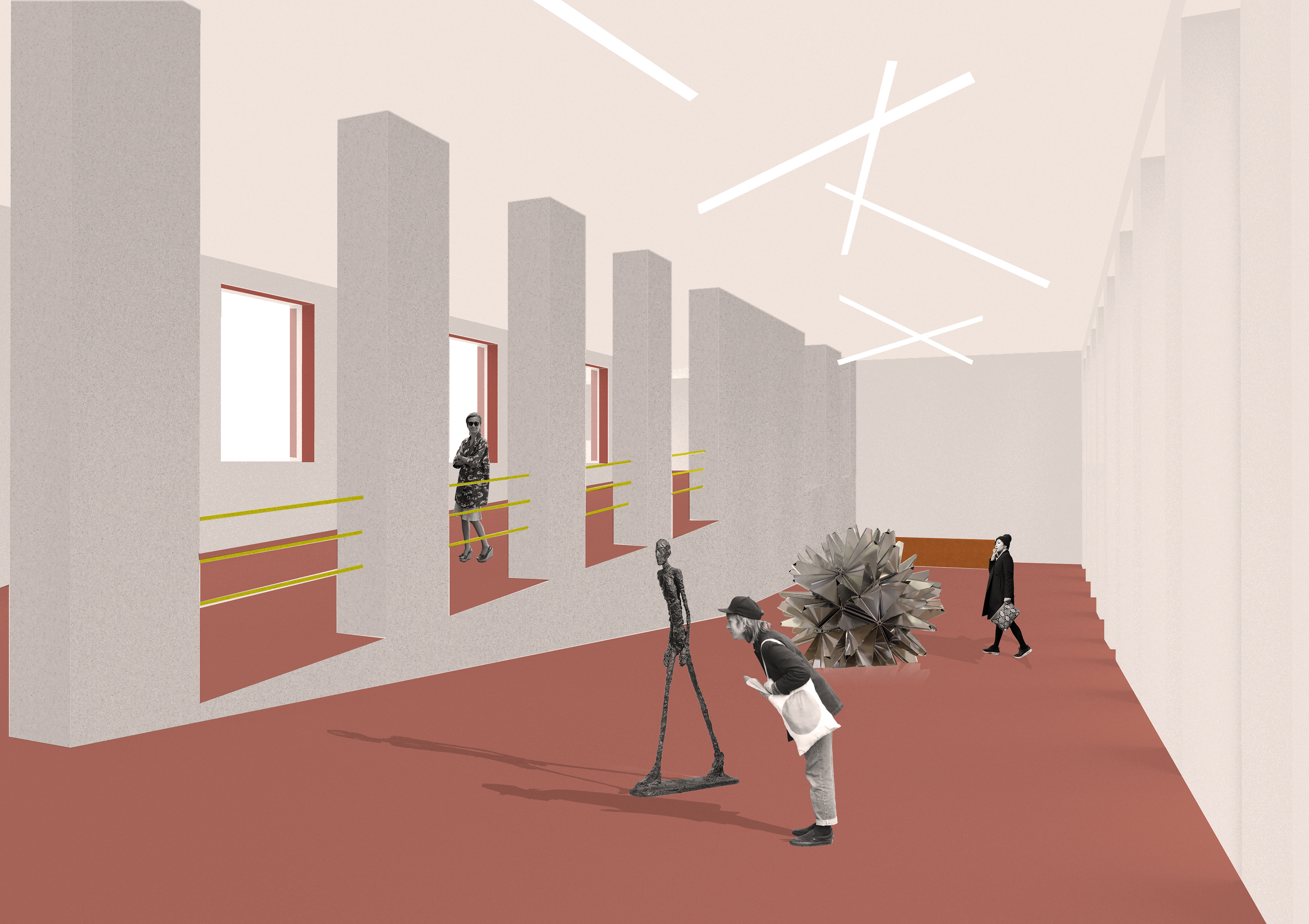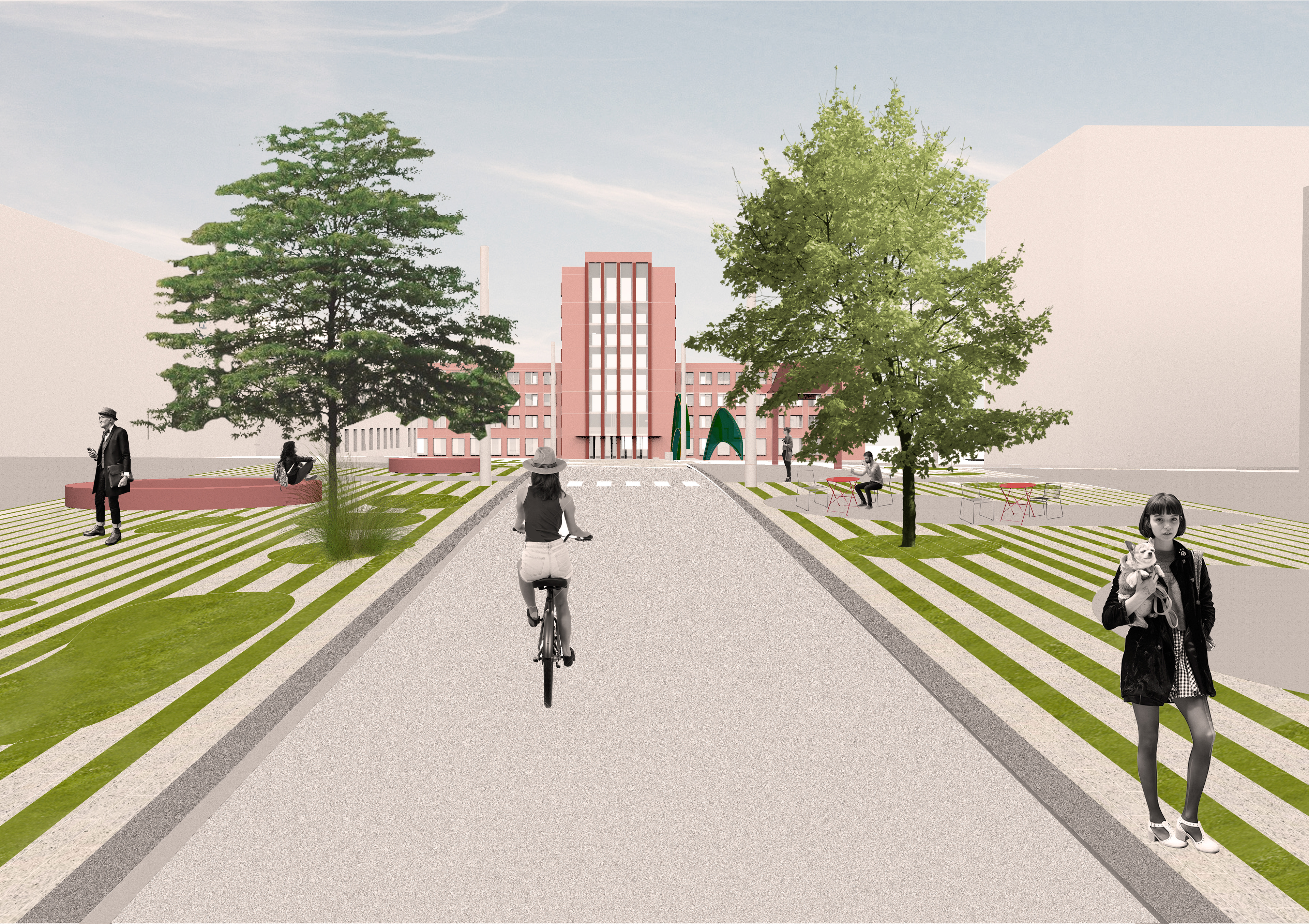 VYZVOLENNIA SQUARE
Location: Mariupol, Ukraine
Competition, 2020
Program: Urban square + community building
Client: Municipal commercial enterprise of Mariupol city council (M.EHUB)
Team: Gerben Jansen, Martine Duyvis

Competition proposal for the redevelopment of an urban square and community building in Mariupol, Ukraine.
​​​​​​​

Vyzvolennia Square is the heart of the historical city. The proposal seeks to provide a multifunctional space, where events and markets can be held as well as leisure grounds where citizens can relax and reflect upon the history of their city. The old cobblestones are brought back in place to remind of the former market square. A smoother pavement forms a cross on the square to accommodate barrier-freeness and to enhance the main axis. This divides the square in four main spaces: a greener more playfully arranged area on the southwest, where the old pavement of the current Kozatsky Park is being reused as an event platform; a market square with a barcode of different pavements and light lines on the southeast and northeast; and a green lawn which transforms into pavement in the northwest corner of the square. The surrounding buildings are framed with a distinguishing smooth pavement to enhance circulation around the perimeter and create easy access to the public functions within these building plinths. The old tramtracks are kept in the proposed plan as a visible artefact of history. The new Zaporozhian Cossacks Monument is an abstract interpretation of three horses moving forwards. The monument is placed in a prominent spot on the square to be visible from all sides and also from Mira Avenue.
The DASU building becomes a City Community Center. A ramp at the front of the building is proposed to enter the main hall barrier free. From here there is access to a restaurant, a museum and an a theatre. In the museum a connection to the lower level courtyard is provided by a ramp where exhibitions can be held. In the restaurant an outdoor terrace with a tribune staircase leads to the courtyard, where bigger events can take place. The theatre is placed at the back of the building, which can be reached passing the gallery hall and has a foyer overlooking the courtyard. This courtyard provides workshop spaces for artists and craftsmen, where loading of materials can be easily done at the back of the building. A cafe pavilion and a playground attend to the visitors of the public functions. The low-rise of the building contains on the upper floors the main schools, while the high-rise is programmed for office and research spaces. To make the building more sustainable extra insulation on the facade is proposed with a mineral plaster cladding. The windows are framed in steel to enhance there facade rhythm and to give the building a less rigid direction on the low-rise section. The front and back facade of the high-rise are meanwhile enhancing the vertical direction to form a proper finale of the main city axis.
This proposal seeks to create a new city heart which will allow people to flow freely and to be moved by history, future initiatives and events therefore it is named "Central moves".